It might look like just another checklist, but these 17 steps are our "secret sauce."
Developed over many years and hundreds of successful projects, this step-by-step process is ingrained in our way of doing business. Our automation processes separate us from our competition and contribute to our 99.5 percent on-time delivery record and 97 percent customer satisfaction. Take a look: This secret is one we're happy to share.
Identify a Need
AMS won't try to sell you something you don't need. And, if we don't think we can meet your needs, we'll let you know. Up front.
Define Requirements
Believe it or not, this stage is the key to project success. Understanding requirements before jumping to a solution is something we're fervent about at AMS.
Establish a Budget
Cars come in a wide range of prices, but all basically do the same thing: get you from point A to point B. Similarly, it's important to understand budget limitations at the requirement stage so that the proper solution can be applied.
Develop a Concept
This step of our automation processes is where the solution is agreed upon as both meeting requirements and budget. "A picture and a price" is often the iterative process required to arrive at the optimal solution.
Finalize and Agree on Program Deliverables and Schedule Through a Quote and Purchase Order
Once the concept is in place, then all deliverables and delivery must be identified in a formal proposal. The proposal is the source document for the PO and the contract between you and AMS.
Project Kickoff
At time of PO issuance, we all get together to align expectations and start the project on the right foot. The proposal is the guiding document and a detailed schedule is also reviewed. Long lead items are identified and placed on order as soon as possible to keep deliveries short.
Identify and Prototype (If Required)
Identification and elimination or mitigation of risk is paramount for successful project execution. Any high risk areas of the concept are identified and testing/prototyping takes place to prove the concept out. As required, necessary changes are identified and costed.
Review and Approve Engineering Design
Typically, two to four weeks into the project, a design review is held. 3D models are reviewed and all aspects of the design are covered and agreed upon before detailing. One to two weeks after design concept approval, a similar review is held for electrical and controls design. Only on customer approval does the design move into the detailing stage of our automation processes.
Complete Detailed Engineering
After customer approvals at design review, detailing is completed. Releases are made including 2D prints, solid models and complete bills of material.
Fabrication and Procurement
Machined and fabricated details are ordered along with all commercial components. The BOM becomes the main tracking tool at this point in the project (along with the detail project schedule).
Mechanical and Electrical Assembly
Once fabricated and commercial parts arrive, the parts are all kitted and assembly begins. Our "black book" includes all detailed drawings, assembly drawings, and electrical and pneumatic schematics so that any questions from the assembly floor can be answered. The control panel is typically built in parallel with mechanical assembly and then machine wiring is done.
Debug and Test
The start of debug is indicated by turning electrical power on to the entire machine. At this time in our automation processes, all I/O are checked and sensors are set. Typically manual functions are tested before attempting to run autocycle. Once autocycle is achieved, a quantity of parts is necessary to run in order to check all machine functions, metrics and error conditions.
Runoff
Runoff is where the customer is invited to our facility to witness the machine and all its performance parameters. Operator training is also accomplished during runoff. The customer signs off that the machine is acceptable to ship and meets all performance requirements.
Teardown and Ship
After acceptance, the machines are skidded, packaged properly for shipment and shipped to the customer facility via the customer's preferred carrier. If you're not sure the best way to ship, we'll be happy to make a recommendation and handle the details. All parts used for runoff are included with the shipment, as well as a machine manual, in hardcopy and on CD. The manual includes operating and maintenance instructions, drawings and a spare parts list.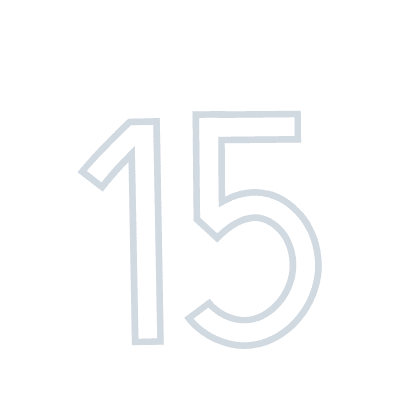 Installation and Startup
If your quote included installation and startup assistance, we will be at your plant to help you fire up the machine. But frankly, most of our machines are so easy to set up that customers often prefer to do it on their own.
Two Weeks After Delivery Visit/Checkup
To make sure startup has gone smoothly, your sales person will call or visit shortly after delivery. Any questions, issues or concerns are welcomed to ensure that the machine goes into production as smoothly as possible.
Six Months After Delivery Visit/Checkup
You'll never feel alone when working with AMS. Our customer service department will follow up with you six months after delivery to check on machine operation and any possible issues. You'll have the ability to grade us by doing a short satisfaction survey.