Deep application knowledge in our core competencies
Unmatched speed of response: 24/7 hotline

Weekly visual project communications
Are you tired of dealing with automation systems providers that over-promise and under-deliver? There's so much riding on your next decision.
If you answered yes to any of the above, you are in the right place.
Don't Risk Your Job to a Jack of All Trades   
Our deep application knowledge means your project will be fast tracked for success
Request an In-Person Tour
Come and see for manufacturing automation in action, including our 17-step process. Just complete this form and we'll contact you to schedule.
Tap into our extensive experience in all types of ultrasonic welding processes like seam, spot, staking and textile.
Trust us to design and build your pressure decay, vacuum decay, mass flow air, and helium and hydrogen gas leak test systems.
Rely on our decades of experience in building heated nut insertion machines that use electromagnetic induction to insert threaded nuts in a variety of sizes and plastic types.
Hold it together with our complete line of precision fastening products that meet the tightest tolerances and levels of error-proofing.
When you need to insert compression limiters, our custom press machines make the process fast and flawless.
Making today's adhesives work for your application requires precision gluing and curing systems.
Our equipment makes quick work of installing metal and plastic clips onto automotive components.
Manufacture around the clock by incorporating Robotics into your assemblies, while at the same time improving accuracy, speed and repeatability
Rely on Our Experience in Your Industry
Count on our engineering team, application development lab and decades of experience
CHOOSE
AUTOMATION PARTNER
This simple one-page checklist can help you gather the information you'll need to talk with potential automation partners, including:
2021 & 2022 Cincinnati Best Places To Work
AMS is honored to be named a 2021 and 2022 Best Places To Work in Cincinnati! We extend our congratulations to all the great business celebrating this award. We credit our success to the adoption of the Great Game of Business (GGOB) process. 
Zach F., Manufacturing engineering manager, medical device manufacturer
"AMS exceeded expectations in all areas: communication, responsiveness and execution. We plan to leverage their resources again in the future."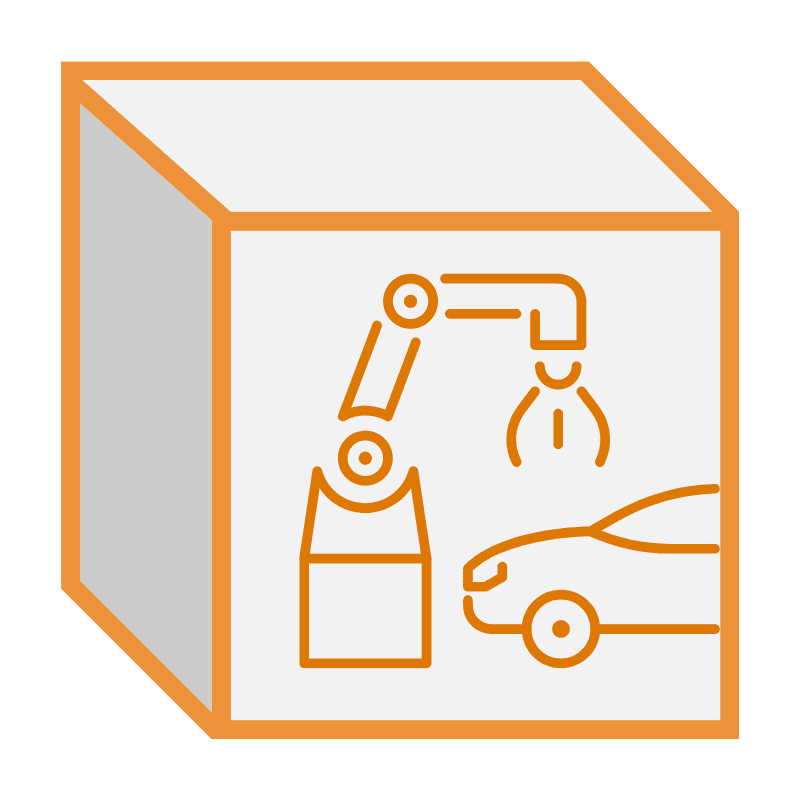 Eric B., Senior manufacturing engineer, automotive
"AMS is awesome to work with and very responsive. They listen to the issues we have and resolve them."
Dan G., Engineering manager, automotive supplier
"Professional, knowledgeable and customer-focused, AMS is 100 percent involved in projects from the prototype stage through completion of the project at our facility."